Before getting right into the ways to overcome insomnia we would like to analyze what exactly is insomnia, the various types of insomnia, and the causes of insomnia.
What is insomnia?
Insomnia is a well-known sleep disorder that can make it difficult to fall asleep, difficult to stay asleepor cause you to wake up too early and be unable to sleep again. When you wake up from sleep, you may still be sleepy. Insomnia can deplete your energy and mood, as well as your health, work productivity, and wellbeing. On a daily basis, millions of people around the world suffer from insomnia. Insomniacs or people who have sleep disorders have difficulty falling asleep and staying asleep at night.
Adults, with regard to age, require at least seven to nine hours of sleep every 24 hours, according to the Centers for Disease Control and Prevention (CDC). According to research, approximately 25% of individuals in the United States of America experience insomnia each year, but approximately 75% of these people do not develop a long-term insomnia problem.
Short-term insomnia can result in decreased quality of life, mood disorders, daytime fatigue, memory and performance deficits, and other problems. In the long run, it may increase the risk of diseases such as hypertension, heart attacks and strokes, diabetes, depression and anxiety, memory loss, a compromised immune system, lower fertility rates, and psychiatric disorders.
Types of insomnia
Insomnia can be defined in a variety of ways by experts and researchers, depending on its specific characteristics and attributes. The various types of insomnia associated with their causes will be discussed.
The most common type of insomnia is acute insomnia. Acute insomnia is defined as short-term insomnia that can last from a few days to a month and is frequently triggered by stress. Acute insomnia is also known as adjustment insomnia because it usually occurs after a stressful event is experienced, such as the death of a loved one, the start of a new job, divorce, or the loss of a job.
Causes of Acute insomnia
Environmental factors such as light, noise, and temperature can interfere with your sleep.
Sleeping or resting in an unusual bed or surrounding such as a new home, a car, or a hotel.
Physicals discomfort
Relocation to a new place or home
Insomnia is typically a temporary or short-term disorder. Insomnia can become chronic or long-term in certain cases. Chronic insomnia occurs when a patient has difficulty sleeping at least three days per week for at least a month. Chronic insomnia people have a background of sleeping problems. Inability to get enough sleep may be chronic or intermittent, recurring in months-long bursts.
Chronic insomnia can be either primary or secondary. Because there is no obvious cause, primary chronic insomnia is also known as idiopathic insomnia. Secondary chronic insomnia can also be known as comorbid insomnia is another term for
Causes of chronic insomnia
Chronic medical conditions such as thyroid disease, acid reflux disease, diabetes, sleepapnea, and chronic pain
Mental health conditions and hyperactivity disorders such as anxiety and depression.
Lifestyle such as frequent traveling, change of work on a regular basis, jet lag.
Sleep onset insomnia, described as difficulties involved in falling asleep, is a common disorder with significant distress that has daytime implications. Although sleep onset insomnia is commonly associated with psychological or psychiatric conditions, it can also be the result of a medical or sleep disorder.
The idea of tossing and having to turn around without being able to sleep is linked with sleep-onset insomnia. Even after 20-30 minutes in bed, most people with sleep onset difficulties are unable to fall asleep.
The inability to fall asleep indicates that a person suffering from this type of insomnia has reduced sleep duration and can feel the effects of that sleep deprivation in the daytime.
Maintenance insomnia is characterized by an inability to sleep through the night. This usually entails waking up at least once during the night and having problems falling back asleep for at least 15-30 minutes.
Sleep fragmentation caused by poor sleep maintenance results in a decrease in both sleep amount and quality, increasing the likelihood of drowsiness, unresponsiveness, or sluggishness. Mental health conditions such as depression, gastroesophageal reflux disease, sleep apnea, asthma, and other respiratory conditions can cause maintenance insomnia.
Behavioral insomnia of childhood
Behavioral insomnia of childhood is found in children who have trouble falling asleep, staying asleep, or even both when the sleep difficulty is associated with a recognized behavioral etiology. This type of insomnia is usually caused by inadequate sleep associations or insufficient limit-setting. Approximately 25% of children in the world suffer from behavioral insomnia.
Behavioral insomnia of childhood can be divided into three subtypes:
Behavioral insomnia of childhood sleep induction
This type is caused by negative sleep associations, such as learning to sleep through being nursed. They could also include the presence of parents or watching Television before going to bed.
Behavioral insomnia of childhood limit setting
This type of BIC is characterized by a child's refusal to go to bed and persistent attempts to avoid going to sleep. Going to the toilet, or having a parent read them another tale are all examples of this behavior.
Behavioral insomnia of childhood combined type
This form is a merger of the other two BIC subtypes. This happens when a child has a significant negative relationship with sleep and prevents going to bed because a parent or caregiver fails to place boundaries or limits.
How to overcome insomnia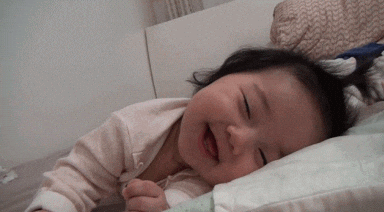 To cure insomnia, a few simple steps can be taken. However, this is dependent on the source of your insomnia. As a result, it is advisable to visit your doctor for proper insomnia management based on any underlying medical or health conditions you may have. Here are ten tips from experts to help you overcome insomnia.
Maintain a consistent sleep schedule (bedtime and wake time) from day to day.
It is essential to sleep at the same time every night and to wake up at the same time every morning.Once your body is used to waking and sleeping at the same time every day, you will feel sleepy at the same time every day. For the best outcomes, you should stick to it even on weekends and holidays.
Stay physically active during the day
Exercise has consistently been associated with better sleep quality. The vast majority of studies have concluded that those who sleep poorly are less active than those who sleep healthy. People with insomnia or certain sleep disorders, in specific, are less likely to exercise during the day.
Regular physical activity promotes a restful night's sleep. Exercise should be done at least a few hours before going to bed, and stimulating activities should be avoided. Avoid vigorous exercises within three hours of going to bed, this could result in a sleeping disorder.
Avoid or limit alcohol and stimulants like caffeine.
Caffeine can destabilize your sleep. The most obvious impact of the stimulant is that it can make falling asleep difficult. According to research, caffeine can also cause your body clock to be delayed. These side effects will shorten your total sleep duration. Caffeine can also reduce the amount of deep sleep you get.
Caffeine can cause diarrhea, sweating, nausea, increased heart rate, increased breathing rate, and muscle tremors even if consumed earlier in the wrong manner. According to research, consumption of caffeine 6 hours before sleep time reduces total sleep time by 1 hour.
Alcohol may appear to be a good idea before going to bed. It makes you feel calm, rested, and sleepy. However, it only impedes your ability to get a good night's sleep, it breaks your regular sleep schedule. Alcohol and sleep do not mix, try to avoid or reduce the intake to get a restful sleep to feel and function well during the day.
Limit naps during the day
Most people's sleep quality at night is unaffected by short naps. However, if you suffer from insomnia or poor sleep quality at night, napping may intensify or worsen your condition. Long or frequent naps may disrupt sleep quality at night. Naps should be taken only when you experience fatigue or tiredness, or you experienced sleep loss due to late-night work shifts.
Naps should be short having a time duration of 10 to 20 minutes, they should be taken early in the afternoon, naps from 3:00 pm can interfere with sleep quantity and quality at night.
Maintain the ideal sleeping temperature in your room (60 to 67 degrees Fahrenheit)
The National Sleep Foundation recommends a room temperature of 60 to 67 degrees Fahrenheit for sleeping. In one research, researchers at the University of Pittsburgh discovered that when insomniacs or insomnia patients wore a special cap designed created to decrease brain temperature, they fell asleep about as rapidly and slept for about as long as other study participants who did not have sleep issues. However, you do not require a special device to sleep through the night. Maintaining your bedroom cool and wearing moisture-wicking- wicking clothing can assist in gaining good sleep quantity and quality at night.
Make up for lost nighttime sleep
Make up lost time by going to bed earlier rather than later. If you sleep later, it will be more difficult to fall asleep at your usual hour the next night.
You can also make up for lost sleep by taking naps, just don't nap for too long or too close to the end of the day, or you'll disrupt your sleep cycle, even more, ensure naps are short. Also, don't try to make up for lost sleep during the week by sleeping in only on weekends.
The bed is for sleeping and relaxing. If you suffer from insomnia, avoid doing things like balancing the checkbook, studying,  making phone calls, or chatting while in bed or even in the bedroom, and avoid watching television or listening to the radio or podcast. All of these activities can heighten alertness and make falling asleep tough.
Avoid or use Sleeping Pills with Caution
To aid sleep, several prescription medications are available. Many of these drugs are potentially addictive, and their use may result in negative side effects. Sleeping pills should be properly used on a short-term basis, as directed by your doctor. Improve your sleep hygiene to improve your sleep schedule.
To improve your sleep, make appropriate dietary, exercise, lifestyle, and behavioral changes. If you are having trouble sleeping, your doctor may advise you to have a sleep study. If you need assistance sleeping, consult your doctor. Do not take sleeping pills without your doctor's prescription it may be harmful.
Turn down the lights and keep noise at a  minimum to get better sleep
Bright interior lights suppress melatonin production in the body, the hormone that aids sleep. Install dimmer switches on indoor light sources and reduce lighting levels for at least two to three hours before bedtime each night. Use heavy blackout curtains on bedroom windows to prevent light from entering and disrupting your sleep schedule.
To help you sleep at night, keep the bedroom as quiet as possible. Some noise cannot be avoided. Outside traffic, a barking dog, and car horns can all be distracting. Wear earplugs at night to block out noise and loud sounds from the environment. Keep earplugs in your room for easy access.
Consult your doctor if you have a chronic sleep disorder
Most people experience occasional sleeplessness, but chronic sleep disturbances may indicate a more serious core problem. Certain medical conditions or medications can disrupt sleep. Sleep deprivation can lead to difficulty concentrating, memory and brain problems, and a greater risk of accidents.
Consult your doctor about your sleep issue or problem. Be open about any difficulties you're having sleeping or staying awake at night. Keep a symptom diary to help your doctor spot any behavior that may be actively contributing to your condition.
A good night's sleep is important to improve your learning, decision-making, and creativity. Make sure you visit your doctor if the above tips fail to help you overcome insomnia. It is important to seek professional help to ensure the sleeping disorder does not escalate.
DIETITIAN AND NUTRITIONIST WORKED IN VARIOUS HOSPITALS WITH 9+ YEARS EXPERIENCE IN THE FIELD OF CLINICAL DIETICIAN AND DEALT WITH PATIENTS DIETARY NEEDS. CONDUCTED HEALTH CAMPS FOR SURANA GROUPS OF HOSPITAL.